Township Board Approves the Purchase of Niko's Landing
Comstock Township's 5-10 year goal was to look at a new Township Hall that could meet the growing community's needs. Our current Township Hall's set up makes it difficult to physically access for some residents, to have space for a voting precinct on site or have adequate, safe and easily accessible meeting space. The current building originated in 1967 and is outdated and functionally obsolete. The Township considered the possibility of $975,000, purchasing Niko's Landing was a more financially feasible option.
The Township explored the idea of purchasing Niko's Landing with the Grafos Family and both parties were excited about the idea because of its location in the Downtown Development Authority, it has easy access to residents with ample parking and a beautiful setting on the river. The Township Board discussed the option and with the cost of the building and remodel together being much lower than building a new Township Hall, decided it was a perfect fit and an opportunity we wanted to pursue.
On behalf of the Township Board, I am excited to announce that we have signed an agreement with the Grafos Family to purchase Niko's Landing for our next Township Hall.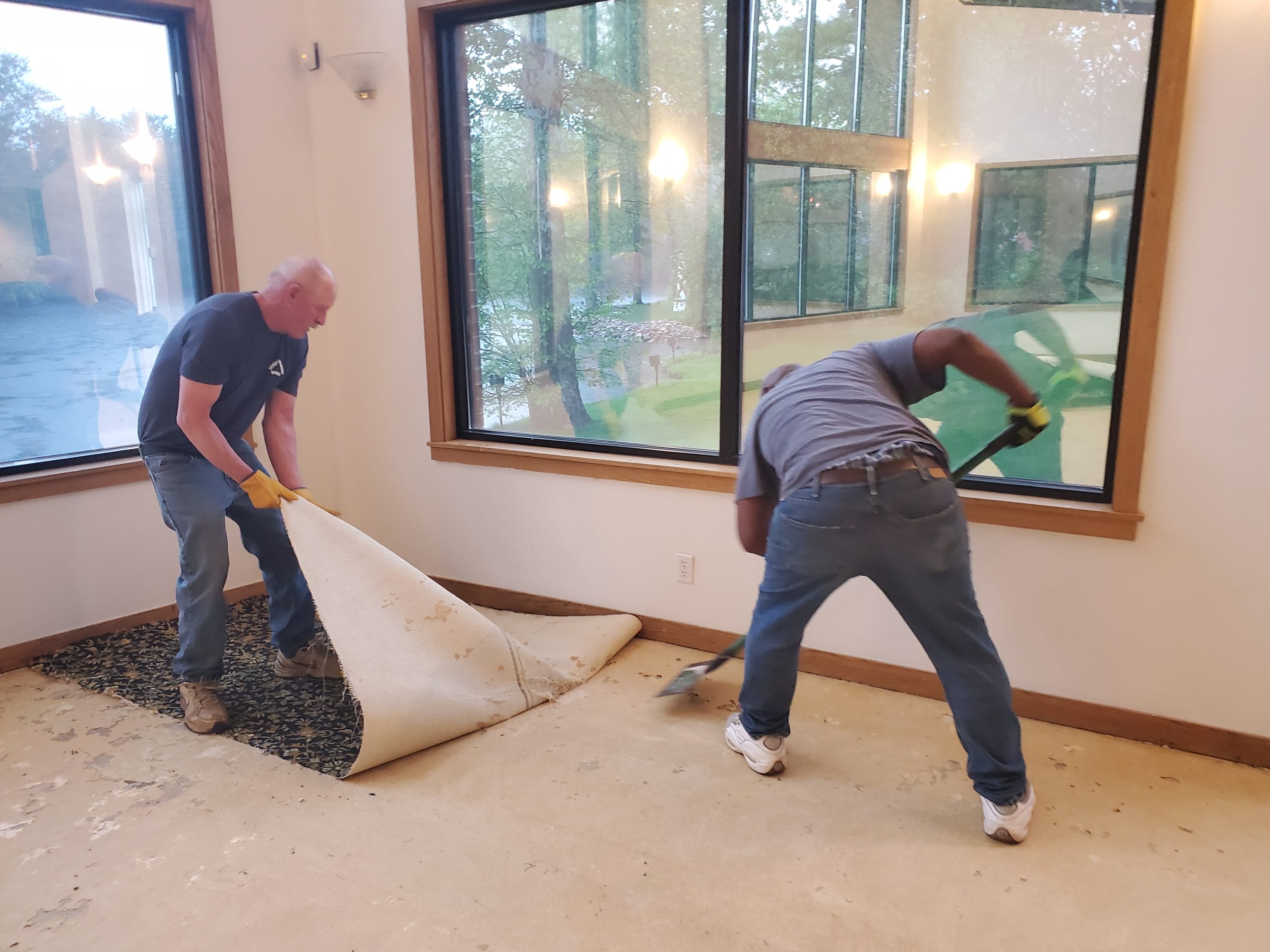 Work begins on new facility
We've begun working on our new facility. On May 25th, the Comstock Maintenance team spent a rainy day ripping up the carpet and laminate flooring in the former Niko's Landing building. At this time, the township has hired Schley Nelsen Architects to design a plan for the building. We are expecting the preliminary plans to be back next week.
Out to bid
By November 17, 2022, the plans for the new township hall have been sent out for bids.
Bid Comparison
Please see the bid comparison for the new Township Facility below. The document can be downloaded as a PDF.
Kalleward Group begins work on New Hall
By February 2, 2023, the Kalleward Group had started work on our New Township Hall! You can see contractors working on ripping out some of the drywall from the old building.
Update from the Kalleward Group
The Kalleward Group shared these pictures with Township residents on Facebook on February 10, 2023. It was exciting to see the progress they had made on the new building. As you can see in the caption that the Kalleward Group shared, the company had built the original building.
Our Progress as of March 24, 2023
We stopped by the Comstock Charter Township's New Hall on Friday, March 24, 2023 to see the progress that the Kalleward Group has made. It was wonderful to see the new facility taking shape, seeing where the future township hall and office will be.