December 21, 2022
Severe Winter Storm Watch Thursday-Sunday
The US National Weather Service Grand Rapids Michigan says that conditions will deteriorate rapidly tomorrow afternoon and we could see blizzard-like conditions on Friday.
Please take this into consideration when you plan for last-minute Christmas Shopping and holiday travel.
Conditions could rapidly deteriorate Thursday evening and it is recommended that everyone wrap up holiday shopping and travel early Thursday.
The worst conditions will be Friday into Friday night when we could see gusts of wind over 40 mph, freezing temperatures, whiteout/blizzard conditions, and heavy snowfall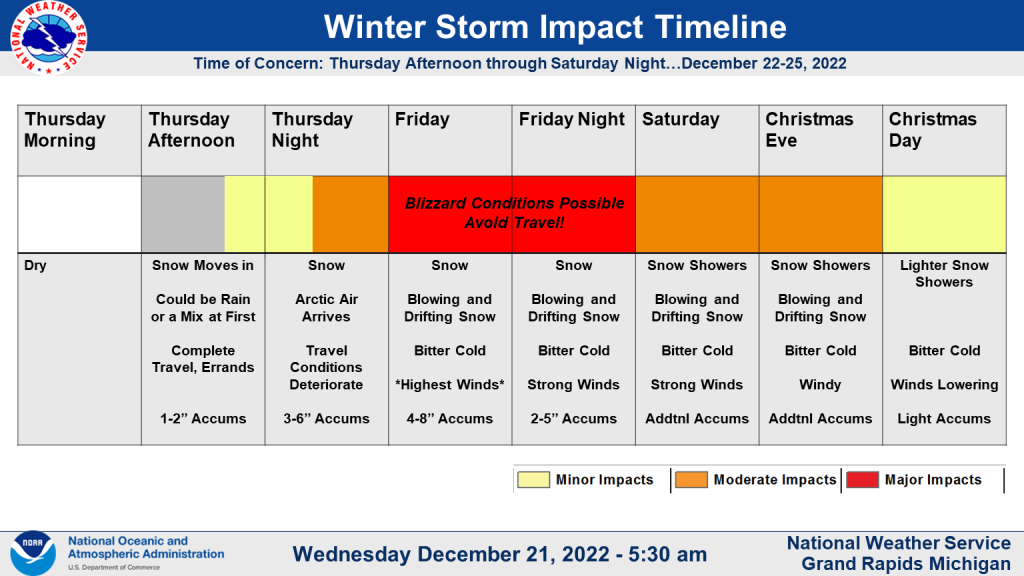 During this time could have power outages as well.
Please be prepared for blizzard-like conditions and monitor weather reports.