September 9, 2022
A look back: Comstock Schools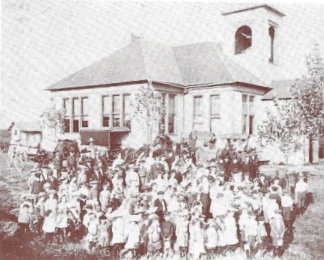 The first school in the community was taught by Betsey Comings in 1831.
Classes were held in a shanty originally built as a house.
She had 6 students and was paid $1 for her work.
Another school near Galesburg had 12 students and was housed in a log cabin in 1834.
Back in the day, school was held anywhere from 3 to 7 months depending on the treasury.
Communities did create public schools. In the southwest corner of Comstock Township, pioneers created a public school called District 9. They raised $150 to build the building and $18 to buy the site.
Comstock Village's second school was built with 2 rooms and a heater. The first official fire drill was held there, which may have helped all 70 students get out safely when the school burned down.