February 15, 2023
Public Meetings: The Series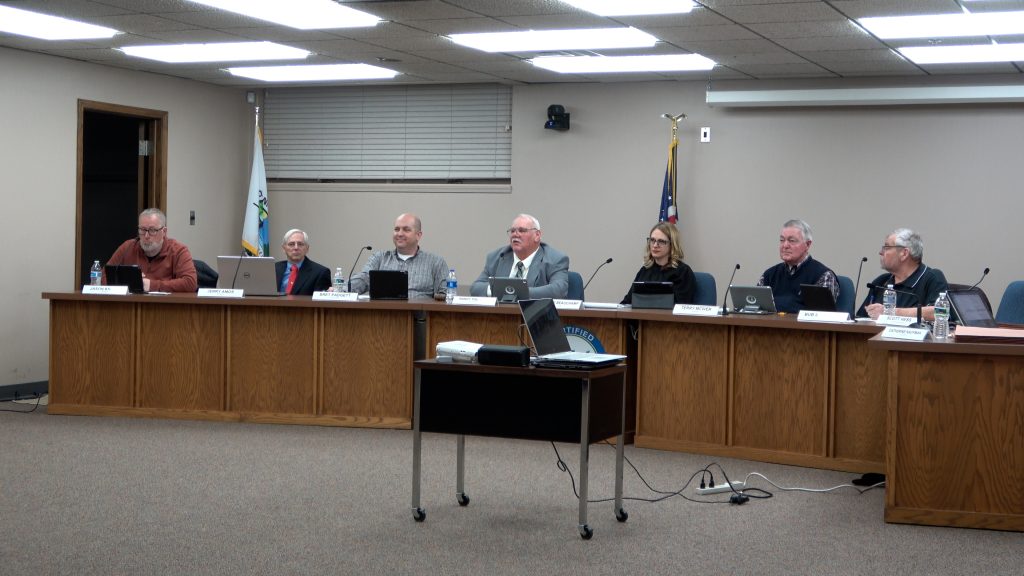 Public meetings are an integral part of our democratic system.
They are an important channel for folks to communicate with their local government and see how decisions are made.
Comstock Charter Township typically has between six to eight public meetings a month of various boards and commissions.
These include the Township Board, the Planning Commission, the Downtown Development Authority, the Zoning Board of Appeals, and the Parks and Recreation Board.
You can find a calendar of our meetings on the front page of our website.
We post reminders of our meetings on social media approximately four hours before each meeting.
Before the meeting, the agenda can be viewed on our website by clicking on the "Agenda and Minutes" button.
We host two types of meetings.
Regular meetings are on a schedule adopted by the board and posted before the beginning of that calendar year.
We also hold special meetings, which are not on the yearly schedule but are called when specific Township business needs to be addressed.
When we have special meetings, we post the date of the special meeting on our website and at the Township Hall as early as possible.
We also post a reminder on our social media pages four hours before the special meeting.
A special meeting can be called by the board at a regular meeting, by the Township Supervisor, or by written request to the Township Clerk by a majority of the board members.
Please keep in mind we do need to cancel meetings from time to time, so keep an eye on our website.
We can only cancel a Township Board meeting due to not having a quorum, with the exception of if it's canceled in advance at a regular board meeting.
If you are interested in attending a public meeting, please take time to look over the agenda and the agenda packet, which we post on our website and social media.
The Township boards and commissions try to follow their agendas as closely as possible to ensure we accomplish the business we need to during meetings.
If you can't make it to the meeting in person, Public Media Network has several ways to watch the meeting.
You can watch our meetings live on Charter 1-88, AT&T U-verse 99- choose PMN Two on the menu, and the PMN App on Roku, Apple TV, Fire TV, or a mobile device.
We encourage the public to attend our meetings and speak during the public comment sections.
Following the direction of the Open Meeting Acts, we limit each comment to three minutes.
The Township imposes this limitation to hear all comments while still allowing for board business, which is the purpose of the meeting.
The rules are designed to be reasonable, flexible, and intended to encourage public comments.
Citizens are always welcome to call the Township or set up a meeting to discuss concerns and have their questions answered during business hours.
Speaking outside of public comment periods is disruptive, disrespectful, and not allowed.
We don't limit what public commenters can talk about, but public commenters are not allowed to be disruptive or make personal attacks against an individual.
The township board's members and commissioners do not respond to public comments.
It is important to remember that the board can only accomplish board business during a board meeting, and members must be able to stay focused on that task.
Video 2:
Closed Session and Minutes
During a public meeting, the Board may go into closed session for several different reasons.
A simple majority vote is needed for a closed session if the Board is discussing issues involving a Township employee.
A two-thirds roll call vote is required to go into closed session if the board is discussing the following issues:
The board is considering purchasing or leasing property, up to the time an option to lease or purchase is made.
To consult with their attorney regarding legal issues, but only if an open meeting would have a detrimental financial effect on the Township.
To review and consider the employment or appointment of someone to a public office, if the candidate requests they do so. However, all interviews are done in open meetings.
To consider material exempt from discussion or disclosure by state or federal statute.
When the Board enters a closed session, separate minutes are kept and those are not available to the public.
The publicly available minutes will record the reason for voting on a closed session, who voted to go into a closed session, and what time the board went into and out of a closed session.
Outside of closed sessions, minutes are kept for every meeting and are available for the public to review.
These minutes show the date, time, place, members present, members absent, and any decisions made at a meeting open to the public.
Minutes reflect what was done at meetings, not what was said.
Within eight days after the meeting is concluded, the minutes are posted on our website under the "Agenda and Minutes" tab.
The minutes are approved at the following regular meeting.